Chengdu is rich with Buddhist influences, so vegetarian dishes and restaurants should be available in abundance…
But, if a stroll down the average hotpot riddled street leaves you wanting more diverse and exciting vegetarian options, then this list is for you. The vegetarian restaurants below have devoted themselves to providing a myriad of tasty vegetarian (and some vegan) options that we think will reinvigorate your lacklustre diet and prove that being a vegetarian in Chengdu can be easy and exciting.
Experience vegan dishes and various teas in a historic courtyard. Situated in Chengdu's trendy retail hub and within a historical heritage building at No. 7-8 Zhanghuali Lane, the tea house is immersed in an ambience of elegance and tranquility that seems worlds away from the bustling city. Mi XUN is open from 11:00 am -09:30pm and predominantely serves afternoon tea. For something more substantial, there is a Temple Cafe, but this does not offer strictly vegetairan meals。Check out Mi XUN's website for more information and to view their menu.
📍 No. 81 Bitieshi Street, Jinjiang District, Chengdu, China 610021
⌚ 11:00 – 21:30
☎ +86 28 6297 4193
💰💰💰
For the spice-seekers amongst you, test your metal with Gengyuan's mouth-melting traditional Sichuan cuisine. Be prepared: the restaurant is tucked away inside a shopping courtyard, so keep your eyes peeled.
📍 Chengyi Center, No.88 North Rd of Qing Yang District 青羊区北大街88号天盛壹中心
⌚ 10:00 – 22:00
☎️ 028-61323962
💰💰
Good value vegetarian food is made in this little vegetarian restaurant. You can also choose to buy a food stamp with your meal to donate a meal to someone in need. Good for your body and good for the planet.
📍 6-24 Kehua Street科华街6号附24号
⌚️ 09:30 – 21:00
☎ 13638999669
💰💰
Enjoy a tasty meal after a relaxing stroll around the Baoguang Temple. The restaurant is suitable for vegans and perfect for enjoying a traditional Buddhist vibe. It can close in the afternoon, so an early start is recommended.
📍 No.81 of Baoguang  Rd, Xindu District 新都区宝光街81
⌚️ Monastery open 08:00 – 17:30
☎ 028-3976981
💰
Situated at the back of a beautiful monastery, try sampling this vegetarian restaurant after drinking in the sights. If you're strapped for time and don't want to view the monastery, then there is a separate entrance to the restaurant. The second floor serves a buffet-style lunch and it is best to arrive earlier to ensure you get the best choice. Alternatively, the ground floor of the restaurant offers a more traditional dining service, though the cost is slightly higher. With reasonable prices and great food, the monastery's restaurant is worth a try.
📍 文殊坊店 (Wen Shu Fang) 31, 2Floor, Baiyun Temple Rd, Wenshu Fang, Qing Yang District 青羊区文殊坊白云寺街31号 2楼
☎️ 028-86921839
💰
Suixin is an Eastern themed vegetarian restaurant and tea house, with lots of local flavour and healthy dishes. The beautiful and calming interior is a welcome break and you'll leave feeling refreshed and nourished.
📍#3 East Renmin Rd, No.1 China Merchants Bank Buliding 2F 人民南路三段一号招商银行大厦二楼
⌚️ Tea starts at 10:00; food starts at 11:30- late
☎️ 028-67333363
💰💰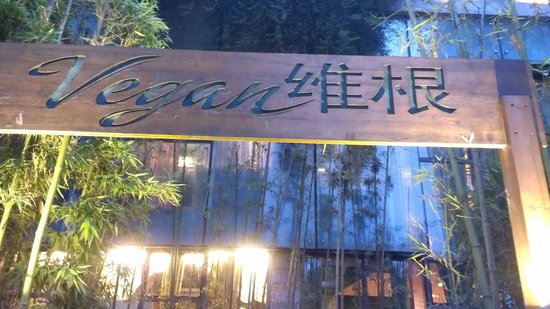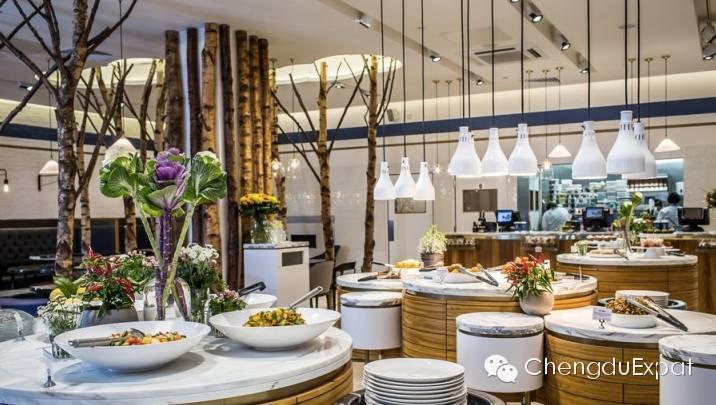 Drink up the sophisticated, stylish set up of the aptly named Vegan. Buried behind the Carefour in Hong Pai Lou, Vegan often garners great reviews from their customers for their delicious menu and perfect ambience. Designed with vegans in mind, there is plenty on offer for both vegans and vegetarians here.
📍 Jialing Rd. No. 33, Wuhou District (near Red Star Macalline) 武侯区佳灵路33号 (红牌楼红星美凯龙旁)
⌚ 09:30 – 21:30
☎️ 028-61813377
💰💰
A very popular Ba Bao Jie area chain restaurant that comes to Chengdu via Taiwan. Specializes in vegetarian recreations of classic Chinese dishes. Featuring an extensive menu (including English), spectacular bathrooms, an attentive staff and a good atmosphere make this place stand out. The added bonus: you're meal will include free tea and fruit.
📍 Qingyang District, Qinglong Street No. 27, BoJin City, Building 2, F4 (between Carrefour and Pacific) 青龙街27 号铂金城2 号楼4楼
⌚ 13:00 – 21:30
☎ 028-86282848, 028-86282855
💰💰
Five yuan will gain you entrance to the Palace of the Green Lamb. Inside the temple you'll find a teahouse and a vegetarian restaurant to choose from. Yet another great place to get away from the busy streets and reconnect with traditional Chengdu.
📍 Qingyang Temple, 9 West Section 2, First Ring Road, inside of Qingyang Temple 一环路青羊宫里面斋食
⌚️ 08:00 – 18:00
☎ 87766584, 87763961
💰
Found in the popular and trendy Taikoo Li shopping hub, Awakening is ideally situated and radiates a fresh, stylish vibe. Due to its location, dining here may be costlier than a back-alley haunt, but with a great vegetarian selection to choose from, Awakening is an excellent choice.
📍 #2, 2306, Taikooli, No.8 of Shao Mao Rd 锦江区中纱帽街8号远洋太古里(东里)2层2306店铺(蓝蛙隔壁)
⌚ 09:30 – 22:00
☎️ 028-65180039
💰💰💰
Shang Shan Shi Shu is situated in Jinniu District in the North West and boasts an unexpected, sophisticated ambience for a vegetarian restaurant. They offer tea in the afternoon until 5pm and close at 9pm, so it's ideal for an early dinnertime destination.
📍 05-01,02,04A, Building 5, No.2, Kai De Guang Chang, Jin Niu District 金牛区交大路183号凯德广场2期5楼05-01,02,04A室
⌚️ 10:00 – 21:30; Tea: 14:00 – 17:00
☎️ 028-69280648 028-69280646
💰💰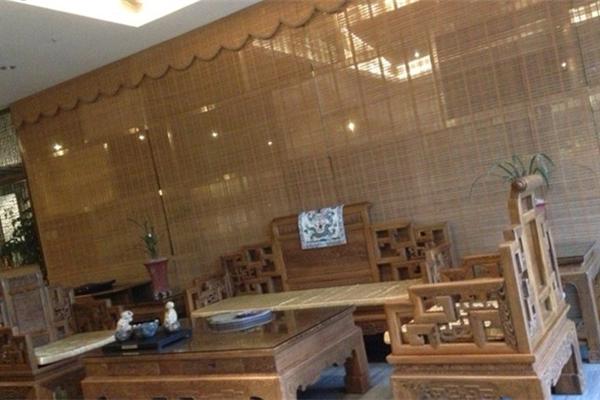 Doubling as both a Teahouse and vegetarian restaurant, Xinxiang delivers Sichuanese cuisine and bolsters their variety by offering mock meat and fish, diversifying the traditional vegetarian menu. To locate the restaurant head to Linliang Middle Road, which can be found across the River from Sofitel Hotel and between Huaxiba and Jinjiang Hotel metro stations.
📍 #1, No.1 of Renming South Rd, Wuhou District 武侯区人民南路三段1号附1号(近赛百味)
⌚ 10:00 – 21:00
☎️ 028-67333363
💰💰💰
Yishan exudes a cool and calm atmosphere. Tucked away in a residential community, to access the restaurant, enter the residence and go to the first floor. The restaurant is open from 11.30am until 12am making it an ideal location for a late dinner.
📍 Building 4, 1Floor, No.2 Yumiao Rd, Chadian Zi, Jin Niu District 金牛区茶店子育苗路2号4单元1楼(近第四幼儿园)
⌚ 11:30 – 00:00
☎️ 028-87537286
💰💰
Pu Su can be found on Jingxiu Road in the Wuhou District. The area itself is popular for its design, recreating the traditional Tibetan style. Pu Su follows suit with its light and inviting wooden and bamboo décor. If you're taking a trip to this area, Pu Su can offer you brilliant vegetarian food and a comfortable place to rest your feet.
📍 #32, No.1 of Jingxiu Rd, Wuhou District 武侯区锦绣路1号附32号
⌚️ 9:00 – 21:00
☎️ 028-85352677
💰💰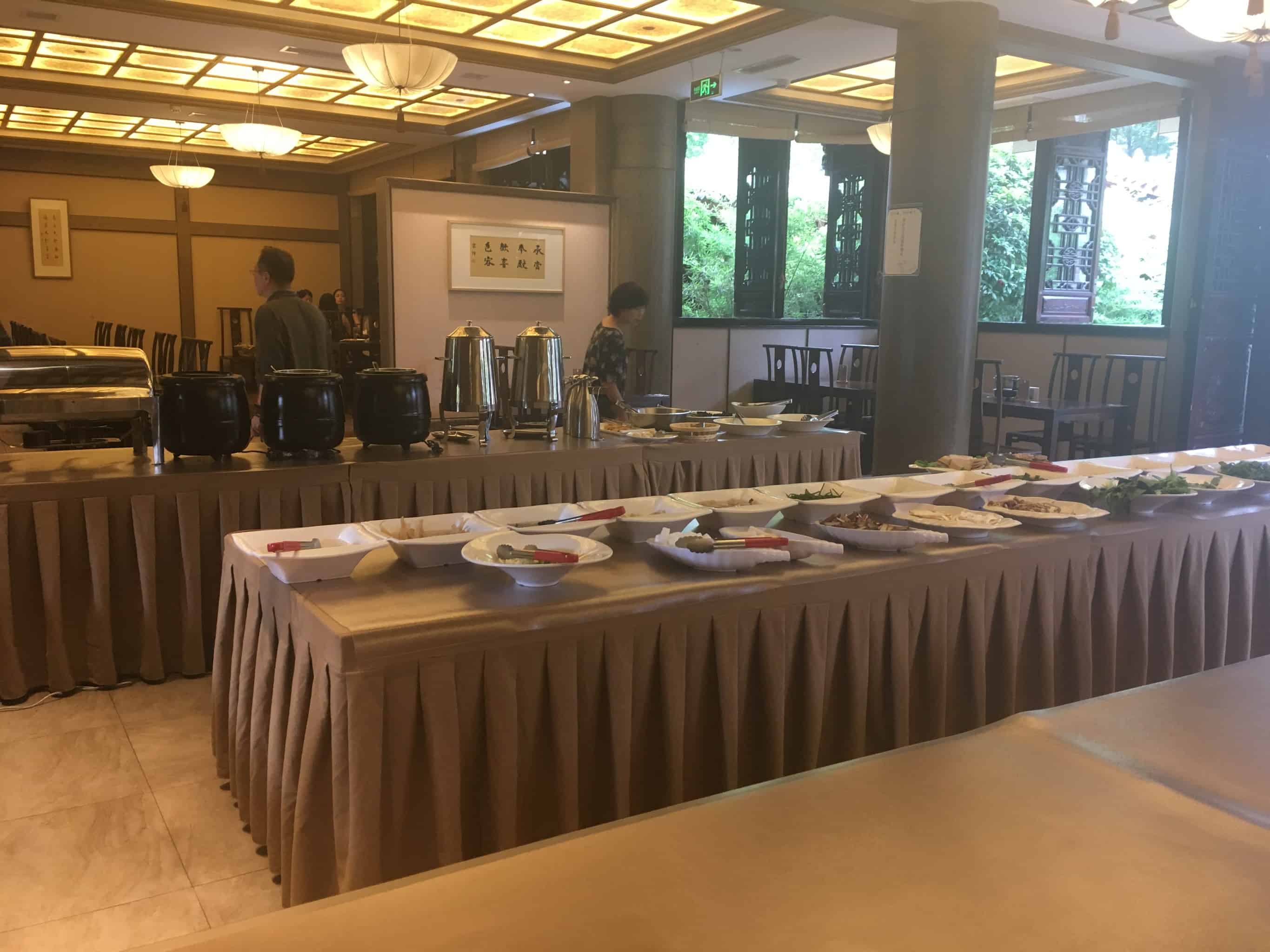 Within Wenshu Monastery you'll find a bustling Teahouse, a buffet-style lunchroom and a restaurant on the first floor. The Teahouse is perfect for a quick thirst-quencher, offering freshly made juices as well as tea. The buffet-style lunchroom has a relaxed atmosphere and allows you to build and create your own meal. However, it is the restaurant that offers the most well-crafted dishes. If you're a vegetarian starting out in Chengdu, Wenshu Monastery is the perfect place to begin.
📍 Wenshu monastery 文殊院素餐厅茶园
⌚ 11:00 – 21:00
☎️ 15110406715
💰💰
This popular chain of Tibetan vegetarian hotpots have numerous locations around town (including one very near the American Consulate). They offer light completely meat free hot pot with green and fresh offerings of seasonal vegetables and tofu with the sauces you're used to seeing at a regular hotpot; sesame, soy, vinegar with garlic, peanuts, and coriander. There are currently 9 locations around Chengdu and should be roughly 50-80RMB per person depending on what you order.
📍  Chunxi Road –  1st floor, 46 Nán kāng shìjiē  – 大慈寺 南糠市街46号1栋1层
☎️ 028-62499711, 18116592711
📍American Consulate –    No.27, Poly Center, 7, Consulate Road, Kehua North Road 科华北路 领事馆路7号保利中心1楼附7号
☎️ 028-64279711
📍Global Centre – 1N3, Room 310, Northern Area, Global Centre, 103 Jin Yue West Road 环球中心北区锦悦西路103号1N3层310室
☎️ 028-65279710
📍 HongPaiLou – 7 Jialing Road, HongPaiLou Market 佳灵路7号红牌楼广场一期商业二层2-2-1号(附93号)
☎️ 028-83224811
There are also stores in Huayang 华阳, Longhu 龙湖, Diamond Plaza钻石广场 and You pin dao Plaza 优品道广场.
⌚ 11:30 – 00:00
💰💰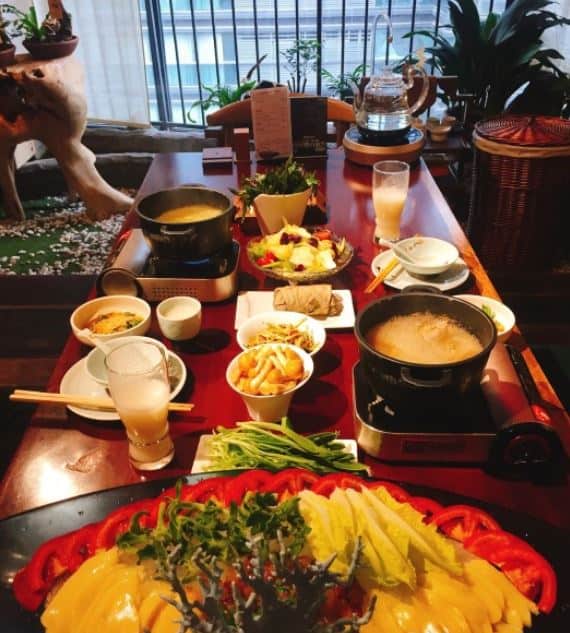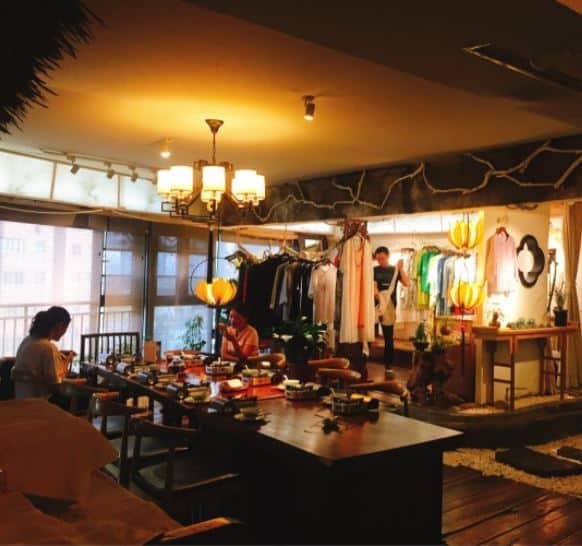 This quaint little restaurant, located in Tongzilin, brings a traditional rustic North East Asian aesthetic indoors. Serving gimmick "meats" (tofu made to resemble meat) there are plenty of other dishes to chose from if this doesn't float your boat.
📍 12, 3rd Floor, Master, №48, Section 4 of South Renmin Road, Wuhou District 人民南路四段首座48号3栋12楼
⌚ 11:00 – 21:00
☎️ 028-83188366
💰💰